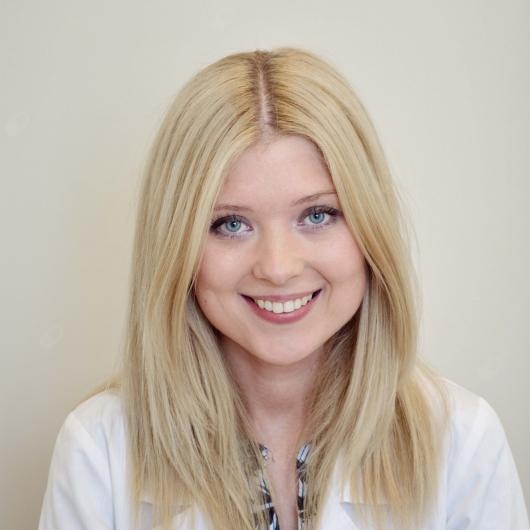 specialist in obstetrics and gynecology
Absolwentka II Wydziału Lekarskiego Warszawskiego Uniwersytetu Medycznego. Szkolenie specjalizacyjne odbyła w Szpitalu im. Świętej Rodziny w Warszawie oraz kilku wiodących szpitalach ginekologiczno-położniczych na terenie Polski.
Dr Lidia Korczyńska swoim zaangażowaniem zawodowym obejmuje zarówno diagnostykę jak i leczenie zachowawcze, a także operacyjne z zakresu szeroko pojętej uroginekologii, w tym min. nietrzymanie moczu i zaburzeń statyki dna miednicy. Prowadzi poradnictwo antykoncepcyjne oraz profilaktykę nowotworów narządu rodnego.
Priorytetami dr Korczyńskiej są: indywidualne podejście do Pacjentki i kompleksowa opieka na każdym etapie leczenia, w pozytywnej atmosferze zwiększającej poczucie bezpieczeństwa i minimalizującej obawy towarzyszące wizycie.
Regularnie uczestniczy w konferencjach i szkoleniach z zakresu uroginekologii, diagnostyki ultrasonograficznej, nowych technik operacyjnych oraz endokrynologii.
Członkini Polskiego Towarzystwa Ginekologów i Położników.




Magdalena Gielecińska, MA


coordinator of the nurses and midwives team




reception and administration manager





patient service specialist



patient service specialist
FemiClinic is a place created by Dr. Marta Blumska-Janiak, a specialist in obstetrics and gynecology, an international expert in the field of plastic, aesthetic and reconstructive gynecology, and Jacek Rajnowski-Janiak, a manager with many years of experience and success in the field of management. FemiClinic was created primarily for women. With them, their needs and expectations in mind. FemiClinic is a clinic for women at every stage of life where we provide them with comprehensive, holistic care. The FemiClinic team includes the best specialists in the field of obstetrics and gynecology, plastic, aesthetic and reconstructive gynecology, aesthetic medicine, plastic surgery, endocrinology, diabetes, ultrasound, genetic testing and rehabilitation. FemiClinic - caring for women.
Modern gynecology
Plastic, aesthetic and reconstructive gynecology
Healthy pregnancy
Prenatal ultrasound
Prenatal diagnosis
Gynecological laser
Microneedle radiofrequency
Aesthetic medicine
Plastic surgery
Endocrinology
Diabetology
Urogynecological rehabilitation
Ultrasound
School of childbirth
Sample collection facility
HPV vaccinations
Training for doctors