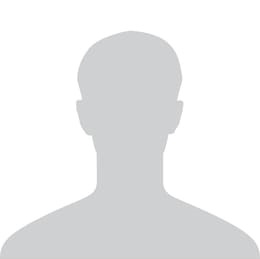 specialist in obstetrics and gynecology
Absolwentka II wydziału Lekarskiego Akademii Medycznej w Warszawie. Od 2010 roku pracuje w Klinice Ginekologii i Ginekologii Onkologicznej Wojskowego Instytutu Medycznego w Warszawie, gdzie odbywała szkolenie specjalizacyjne. W 2019 roku uzyskała tytuł lekarza specjalisty w dziedzinie położnictwa i ginekologii.
Głównym obszarem zainteresowania dr Bieli jest chirurgia małoinwazyjna w ginekologii – laparoskopia i histeroskopia. Pani Dr odbyła liczne szkolenia pozwalające doskonalić umiejętności zabiegowe, jak również poszerzać wiedzę teoretyczną z zakresu odbywanej specjalizacji. Jest autorką publikacji naukowych, prezentowała również wyniki swojej pracy na konferencjach międzynarodowych poświęconych tematyce ginekologicznej.
W codziennej pracy klinicznej, dr Magdalena Biela,  przeprowadza zabiegi operacyjne: endoskopowe, przezpochwowe oraz klasyczne. Zakres wykonywanych zabiegów obejmuje większość schorzeń ginekologicznych: torbiele jajników, mięśniaki macicy, obniżenie narządu rodnego, wysiłkowe nietrzymanie moczu oraz zabiegi przeprowadzane w diagnostyce i leczeniu niepłodności. Szczególnie interesuje się  diagnostyką i leczeniem endometriozy, zwłaszcza głębokiej. W celu poszerzania wiedzy w tym zakresie, uczestniczyła w wielu kongresach i szkoleniach o tematyce związanej z endometriozą. Odbyła staż w ośrodku referencyjnym dla pacjentek z endometriozą w Negrar we Włoszech, gdzie ukończyła również kurs diagnostyki ultrasonograficznej endometriozy.
Prywatnie, mama trójki dzieci.



specialist in obstetrics and gynecology, aesthetic gynecology

Marta Szajnik, MD, PhD, doctor of medical sciences


specialist in obstetrics and gynecology

Joanna Bonarek-Sztaba, MD


specialist in obstetrics and gynecology, aesthetic gynecology



specialist in endocrinology and internal medicine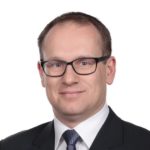 specialist in obstetrics and gynecology as well as balneology and physical medicine.

Alina Kardasz-Cywoniuk, MD


specialist in obstetrics and gynecology

Małgorzata Pisarek, MD PhD


specialist in obstetrics and gynecology



specialist in obstetrics and gynecology

Monika Szafarowska, MD, PhD


specialist in obstetrics and gynecology



specialist in obstetrics and gynecology



radiology and imaging specialist 



radiology and imaging specialist



physiotherapist, urogynecological physiotherapy





physiotherapist, manual therapy

Magdalena Gielecińska, MA


coordinator of the nurses and midwives team









reception and administration manager




patient service specialist



patient service specialist