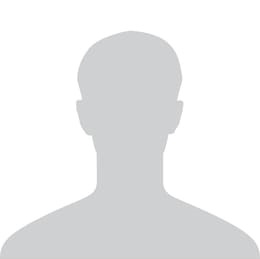 specialist in obstetrics and gynecology
Absolwentka Wydziału Lekarskiego Collegium Medicum Uniwersytetu Jagiellońskiego.
W 2009 roku rozpoczęła rezydenturę z położnictwa i ginekologii. Egzamin specjalizacyjny zdany w 2018 r z nagrodą Okręgowej Izby Lekarskiej za pierwszą lokatę. Aktualnie w trakcie szkolenia specjalizacyjnego z ginekologii onkologicznej oraz  projektu w ramach Studiów Doktoranckich.

Dr Anna Kubaty odbyła liczne staże krajowe i zagraniczne. Regularnie uczestniczy w kursach i szkoleniach organizowanych przez polskie oraz zagraniczne Stowarzyszenia, m.in. przez Polskie Towarzystwo Ginekologów i Położników, Fetal Medicine Foundation oraz European Society of Gynaecological Oncology.

Dr Kubaty jestem Mamą 5-letniej dziewczynki oraz miłośniczką sportów, zwłaszcza zimowych.
Wolny czas spędza aktywnie, z Rodziną oraz Przyjaciółmi.




Magdalena Gielecińska, MA


coordinator of the nurses and midwives team




reception and administration manager





patient service specialist



patient service specialist
FemiClinic is a place created by Dr. Marta Blumska-Janiak, a specialist in obstetrics and gynecology, international expert in plastic, aesthetic and reconstructive gynecology, and Jacek Rajnowski-Janiak, a manager with many years of experience and successes in the field of management. FemiClinic was created primarily for women. Thinking about them, their needs and expectations. FemiClinic is a clinic for women at every stage of life. The FemiClinic team consists of the best specialists in the field of obstetrics and gynecology, aesthetic, plastic and reconstructive gynecology, plastic surgery, endocrinology, diabetology, ultrasonography, genetic testing and rehabilitation.
Modern gynecology
Healthy pregnancy
Prenatal ultrasound
Prenatal diagnosis
Plastic, aesthetic and reconstructive gynecology
Gynecological laser
Plastic surgery
Endocrinology
Diabetology
Thyroid and breast biopsies
Urogynecological rehabilitation
Rehabilitation
Ultrasound
School of childbirth
Sample collection facility
Training for doctors